Crosslucid– a Berlin-Based art duo working with AI
Agnes B. Muren & Jenny Paus
CROSSLUCID is a cross-disciplinary collaborative art practice between the two artists Sylwana Zybura and Tomas C. Toth. In their creative works they utilize emergent technologies towards the potential of healing from the more limiting experiences of reality. Their aim is to instigate thoughtprocesses and share narratives, that hopefully link them to a more complete and universal phenomenology. They implement the use of AI in their work to produce their vibrant visual language.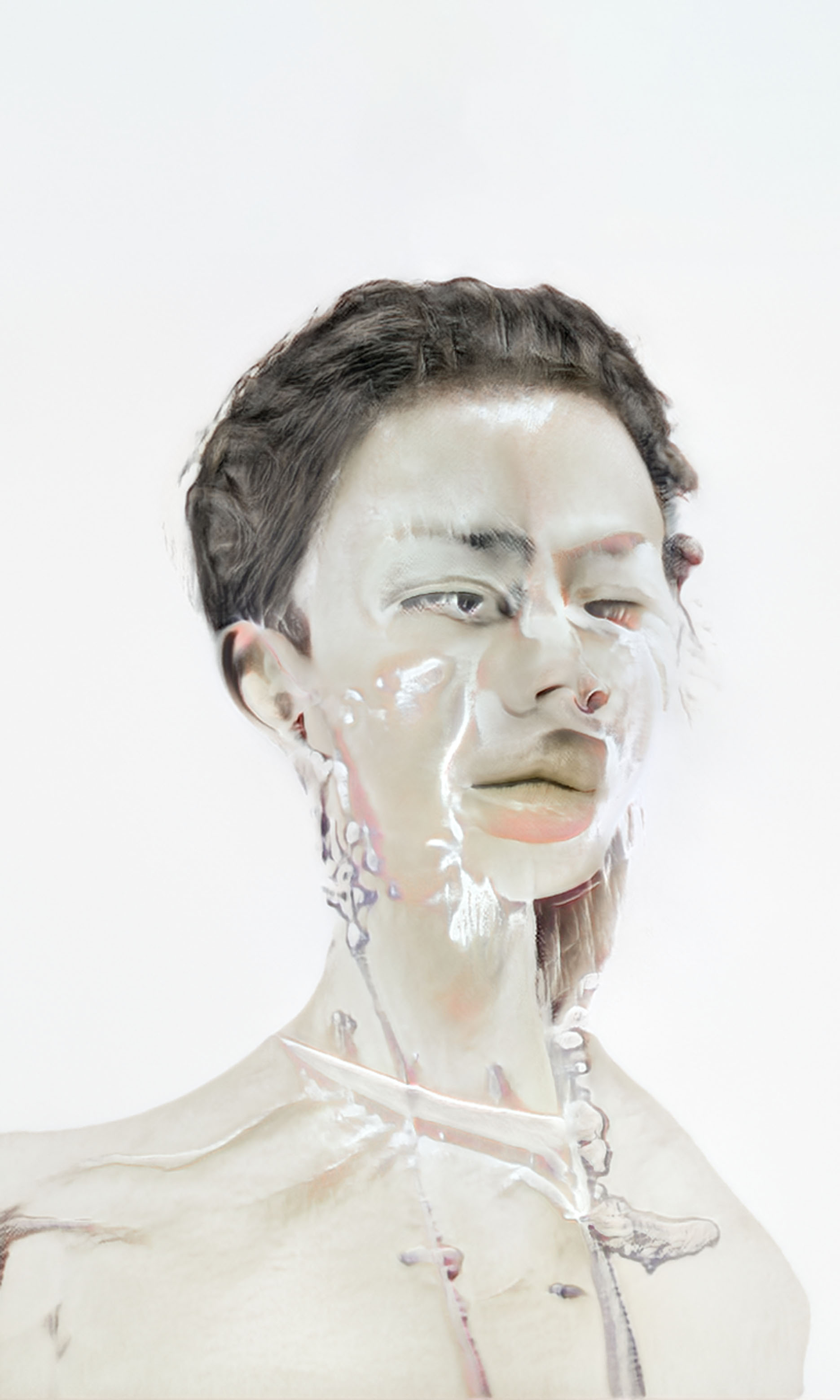 CROSSLUCID's work has been commissioned by big names such as SXSW, iMAL Center for New Media and Digital Arts, Nike China, Selfridges, Slanted Publishers, Snapchat, Universal, VAN HAM, Vogue Germany, and many others (About CROSSLUCID, 2022).
– We engage in research, experience-led interventions, and the prototyping of innovative formats with a focus on the renegotiation of stagnant processes, relations and myths through a set of rhizomatic cross-disciplinary projects. The projects converge around the exploration of the self as a network; intimacy and the potential for pleasurable actualization through the digital sphere, and the reimagination of our alliances with technology. We work across different mediums: moving image, collage, assemblage, 3D and poetic AI, at the intersection of physical and digital realms.
The Berlin-based artistic duo first engaged AI as a tool in the year 2020 in their working process on their feature film called Translucid, which is anticipated for release next year. The work shows different worlds, in experimental imagining, that are interdependent on the flourishing of species diversity, sustainable enmeshment among human society, the natural world, and the ever-advancing technological sphere.
– Through experimental narrative strategies and confabulations through gamified experiences we have been exploring an approach that considers artificial intelligence as a true collaborator. One example would be training of adversarial networks (GANs) on ancient pre-Abrahamic symbolism, the outcome of which became a visual magma that inspired our further artistic exploration. Based on the results we sculpted 3D sigils in VR that were subsequently fed into the machine to weave the conversation further. Another example is an interpretation of cinematic scenes by neural networks—an enmeshment of shimmer into the narrative.
Their aim is to utilize artificial intelligence's possible singularity as an aid co-conspirator in reinterpreting unproductive narratives within their current projects by a reinvigoration of their senses alongside their sense for wonder.
'Margaret Boden, Research Professor of Cognitive Science at the University of Sussex, supposes that AI models can fill this gap by tapping into where non-existent and impossible ideas lie outside of human perception, thus assisting in the work of exploration, mapping, and transformation of conceptual spaces. She further suggests that we see explorations through and with machine intelligence as a potent tool capable of unearthing much richer and multitudinous cosmologies we wouldn't otherwise explore.' (The British Academy, no date)
CROSSLUCID also work with what is called poetic AI, which they explain is an umbrella term they use for their intraaction* with text-to-image models; a very real form of conceiving, connecting, and intersecting the wealth of worlds and meanings, a lyrical shapeshifting, a way of communicating in a nuanced and multi-layered manner in order to access realms of wonderment with artificial or, rather, more-than-human intelligences—a catalyst for a new way of storytelling.
– One of the projects that we are currently working on and that utilizes this idea is "OsmoticAI" that pursues the development of new embodied practices as well as an open-source device for mental and spiritual healing. Co-created with semantic machine learning and neural language models, it aims to initiate processes of reimagination and mental realignment through the new take on the practice of hypnosis intercepted with poetic verses.
Working with AI the duo also avidly follows the ground-breaking work of Holly Herndon and Mat Dryhurst who are fellow creatives who think and work critically and progressively with new technologies. They are, among other things, the hosts of an insightful podcast called Interdependence, where they engage in topics about music, art and technology. Herndon and Dryhurst also recently developed an AI generator called Source+, designed to allow artists to regain agency over their work, and be able to opt in or out from AI training data sets. The aim of this is that AI generator developers will recognize and respect the wishes of artists whose work could be used to train such generative tools. This technology of AI will become progressively more accessible every day, which will influence art and design in diverse ways in the future (Input, 2022).
– AI networks will be intermeshed, rather indistinguishably into our artistic practice, and will become a potent and refined tool for narrative creation. Possibly everyone will own a multitude of networks, similar to owning a camera or a piece of software today.
CROSSLUCID certainly shows in their own creative work how AI generations can be interpreted. Their work Landscapes (2021), originally commissioned by Slanted Publishers for their #AI issue, consists of a broad set of generated portraits. The portraits depict various beings created and distributed worldwide as 5000 unique magazine covers. Trained on their book of otherworldly portrait-assemblages, Landscapes Between Eternities, the project was conceived in collaboration with data alchemists Martino Sarolli and Emanuela Quaranta.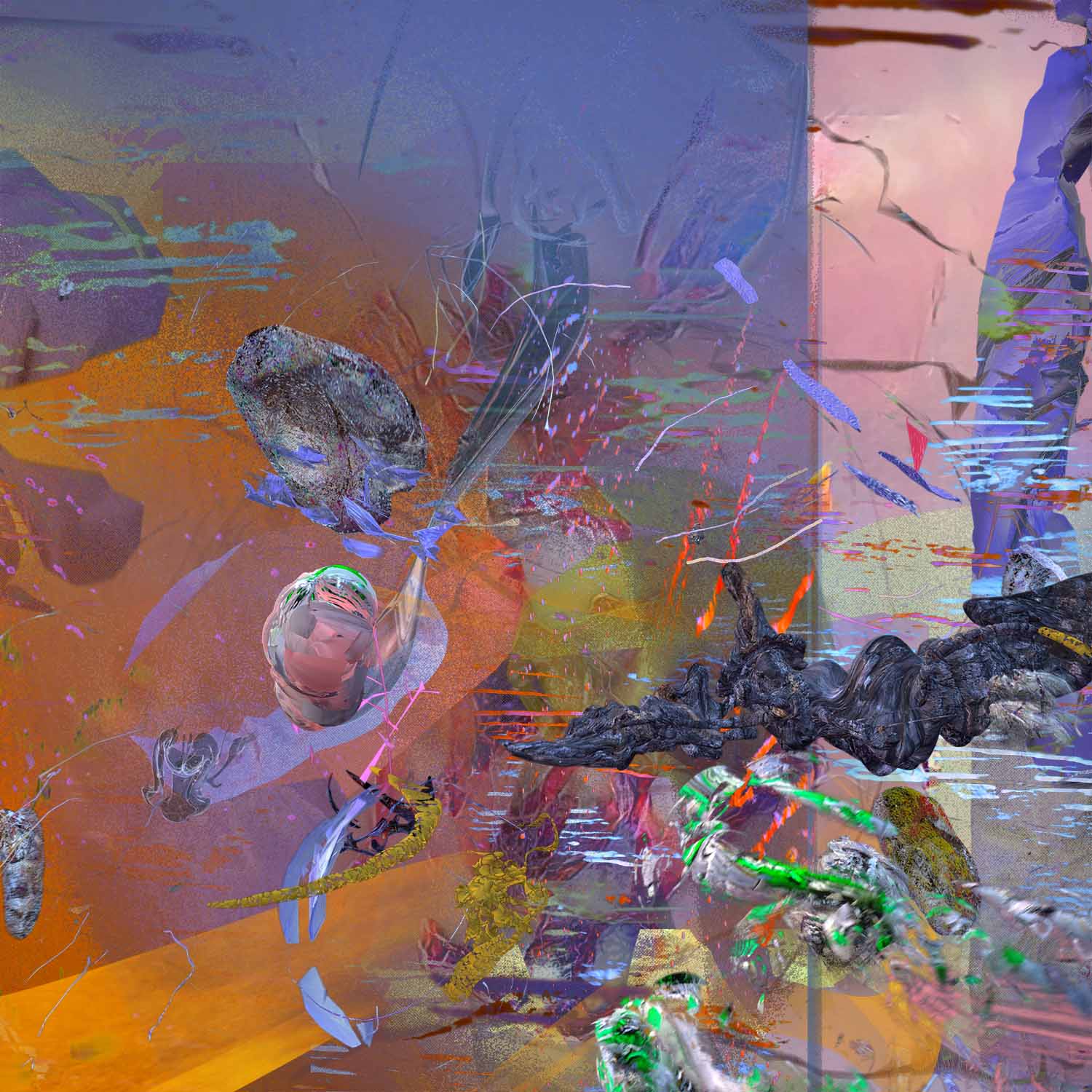 – In the flow of prototyping ever-shifting identities, a clear realisation arose where selves might be more akin to evolving multi-dimensional networks, processes, and cumulative networks of both-and rather than either-or. Reconnecting with this earlier body of work in collaboration with artificial intelligence enabled the novel actualization of some initial conclusions. Here patterns such as the 'self' emerged through the dynamic forces of intraactions of interdependent 'dividuals', break­ing with subject-object binaries and linear time and cause-and-effect relationships. Through cross-pollination of ideas, concepts and multitudes, the networks reverberate ideas for symbiotic coexistence and allowed us new explorations and regaining and reclaiming a sense of wonder.
[*Intraaction is a Baradian term used to replace 'interaction', in which all designated 'things' are constantly exchanging and diffracting, influencing, and working inseparably]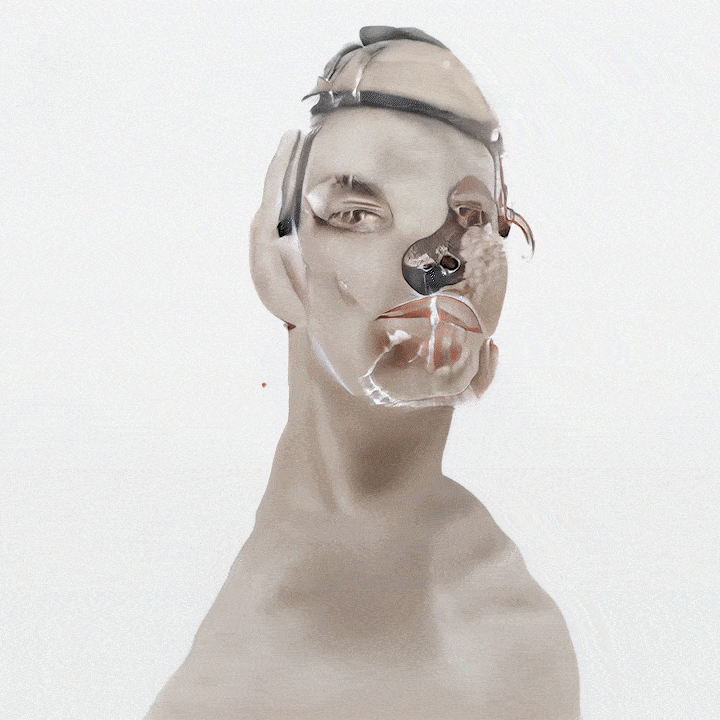 ---
Refrences:
CROSSLUCID (2022) About CROSSLUCID, Bio and Selected Artworks. Avaliable at: https://crosslucid.zone/ (Accessed: November 20th, 2022).
Professor Margaret Boden FBA (no date) The British Academy. Available at: https://www.thebritishacademy.ac.uk/fellows/margaret-boden-FBA/ (Accessed: December 5th, 2022).